An editor online for my self-published book
An editor online for my self-published book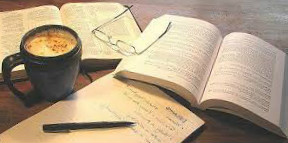 In this post, I am going to tell you the truth of being a professional author. Being an author means not only spend days and nights writing your manuscript, it also means that you should learn how to cooperate with different people, such as publishers, agents, and, of course, editors. I must admit, that the most important person in the publishing process is your online editor. And the task of every author is to find a good and reliable editor who will work with you throughout your career and help you to achieve success.
          However, it is not as easy as 1, 2, 3, because to find a person that you can trust is a difficult task. Online copy editor should understand your style of writing and get your ideas. A personal editor should help you to craft your manuscript by suggesting better sentence structures and content arrangement.  
          I have been searching for a trustworthy online editing company for a long time, and now I am happy to share my luck with you. I have found my CleverEditor and now I have my own expert who cooperates with me. It is not necessary for you to choose the same editor in order to get proper and accurate editing of your written text. You may just contact Support Agents and they will help you to find your personal editor who will understand what you want.
           However, if you want to try your luck online, there are several tips for you How to find a good editor online to check your manuscript, book, essay, or dissertation.
1.Look at editing experience. A professional editor should have not only PhD or Master's degree and good credentials, but also no less than 3 years of experience in editing sphere.
2.Look for an editor who has professional approach to his work. A good editor can essentially improve your manuscript in ways of general structure, stylistic, grammar, and of course, punctuation. At the same time, a bad editor can waste your money and time. He will set back your success as an author or writer.
3.Search for your editor not only online, but also ask your classmates and colleagues to give recommendations. If you feel comfortable, you may also read customers' feedbacks online and examine special review sites.
4.Ask for sample edit or draft. There is nothing special in asking for a first draft free of charge or discounted rate before signing up a contract. You should know what you are going to purchase. Do not buy a pig in a poke!
5.Compare prices. You should be aware that editing services are cheaper than writing, however do not overpay. Try to compare prices on different sites and find the most affordable one for you. Usually, prices vary from $7,99 per page for Editing services, and $5,99 for proofreading. By one page, I mean 275 words. This is how we work with my editor Alan.
6.Ask yourself what you want to get in result. It is very important to provide clear and detailed instructions for your editor. It will help you to avoid misunderstandings and find mutual understanding.
7.Choose the type of service needed: editing, copyediting or proofreading. You should be aware that different types of editors perform various services, such as content editing, line editing and copyediting.   For more information read our article "What Is The Difference: Editing And Proofreading Service?" and "Who Are Copyeditors?"
          With what said, you should be confident in your editor and feel that he is the right person for you. The editor should work not only on detecting mistakes in your text, he should be able to give helpful advice. This is how I feel working with my editor from CleverEditor.com. I am sure, you will be satisfied with the quality offered by Clevereditor.com.